Produkte
Small Devices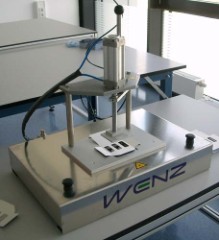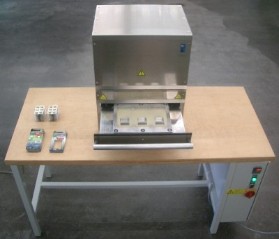 You have very little space, but if you still want one of our packaging machines? No problem! We adapt to your spacial capabilities, so your wishes can be realized even in the smallest spaces!
Thanks to the modular design of our machines, we can also offer individual functions as a small appliance, for example in the form of a deep-drawing station or a sealing station as a handheld device instead of a fully automatic version (see picture).
Result: The unbeatable in price small appliances in amazing WENZ Quality!